La tradition de créer un monument commémoratif en l'honneur d'un proche existe depuis les débuts de l'humanité. C'est notre façon de démontrer le respect et la dévotion que nous avons envers ceux et celles qui ont joué un rôle important dans nos vies. 
Un hommage
digne et durable
Notre passion et notre croyance inébranlable en l'importance de la commémoration de chaque vie humaine par un monument aussi unique que la personne qu'il honore sont les facteurs de notre réussite.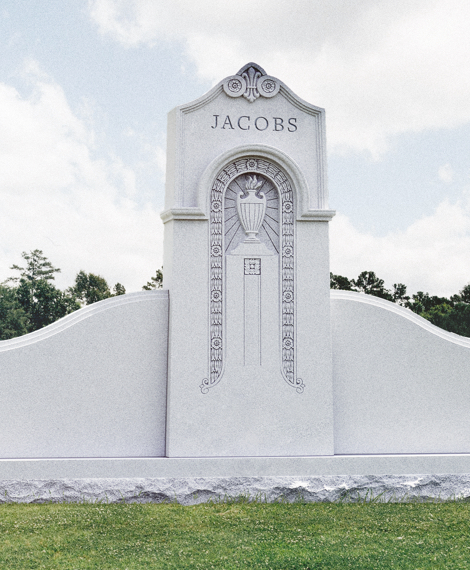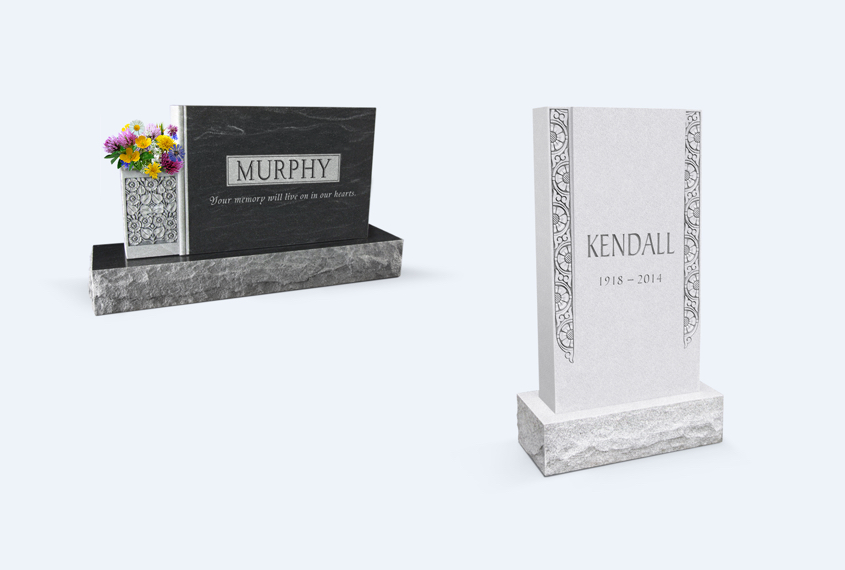 Une conception soignée
En plus de vous offrir un vaste choix de formes standards et de détails artisanaux, nous mettons à votre disposition un service de conception artistique. Nous avons tout ce qu'il faut pour créer un monument unique à l'image de vos sentiments les plus profonds, et nous vous accompagnerons dans toutes les étapes du processus de création.
Processus de
création des monuments
Rock of Ages vous propose une sélection de produits en granite de qualité supérieure, un service à la clientèle irréprochable, la plus vaste gamme de modèles sur le marché, ainsi qu'un service inégalé de conception personnalisée.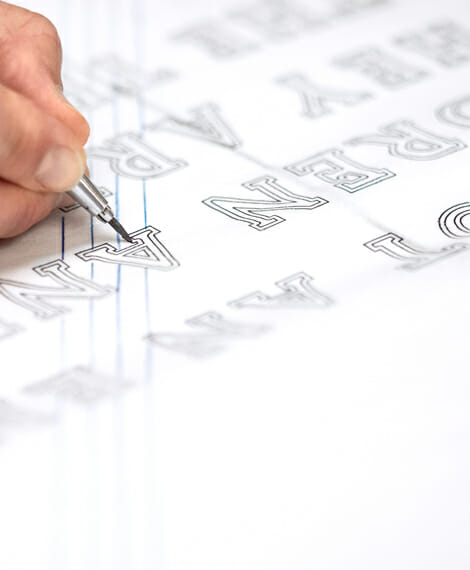 Tout droit de nos carrières
Rock of Ages exploite ses propres carrières qui lui fournissent la pierre de première qualité dont les artisans ont besoin pour leurs créations. Que vous préfériez le style traditionnel ou moderne, vous pourrez choisir parmi une panoplie de finis, de textures et de couleurs afin de créer un modèle sur mesure.
L'histoire de
Mike Celley
SCULPTEUR DE DEUXIÈME GÉNÉRATION
Mike célèbre cette année ses trente et un ans au sein de l'industrie du granite. Avant de faire son entrée dans le milieu, il projetait plutôt de faire carrière comme professeur d'éducation physique. Heureusement pour nous, il en fut autrement.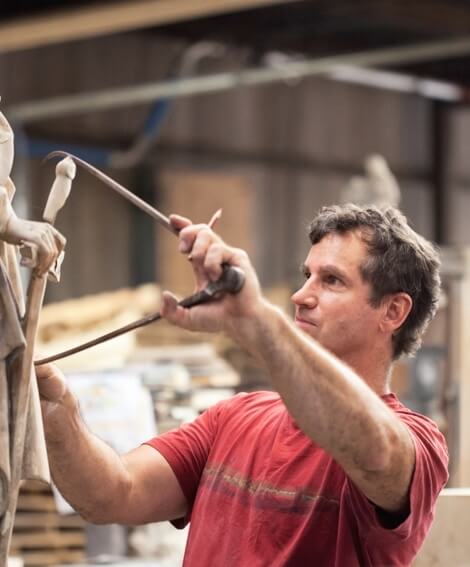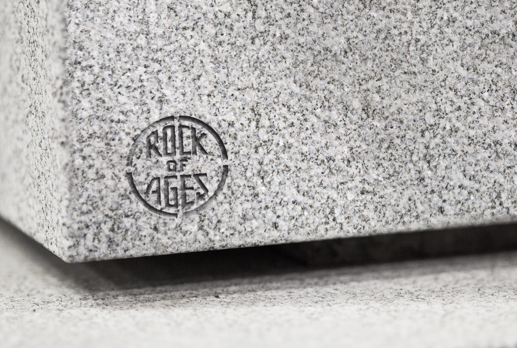 Garantie sans limites
Nos produits n'ont aucune date d'expiration, peu importe la situation. Nous vous en faisons la promesse solennelle.
Parlez avec un conseiller dès aujourd'hui.
Que vous désiriez créer un monument, un mausolée, un mémorial ou un columbarium, l'équipe d'artisans spécialisés de Rock of Ages peut vous aider à concrétiser votre vision.