Nos artisans fabriquent les plus prestigieux monuments artisanaux au monde avec de la pierre extraite de nos carrières. Nous apposons notre sceau distinctif sur chacun de nos produits en signe de notre fierté et de notre accompagnement vers l'éternité.
La tradition de créer un monument commémoratif en l'honneur d'un proche existe depuis les débuts de l'humanité. 

Les mausolées privés sont un endroit paisible et propice au repos du défunt, ainsi qu'un lieu sacré de recueillement pour les proches.

Ces monuments ne devraient pas seulement avoir une valeur historique. Ils devraient également être majestueux, inspirants et magnifiques, afin de refléter l'esprit et les actes de ceux qu'ils honorent.

Nos columbariums arborent différentes formes et dimensions, et leur conception peut être simple comme élaborée. Seuls les meilleurs granites de couleur naturelle sont utilisés pour leur fabrication.

Tout droit de nos carrières
Rock of Ages exploite ses propres carrières qui lui fournissent la pierre de première qualité dont les artisans ont besoin pour leurs créations. Que vous préfériez le style traditionnel ou moderne, vous pourrez choisir parmi une panoplie de finis, de textures et de couleurs afin de créer un modèle sur mesure.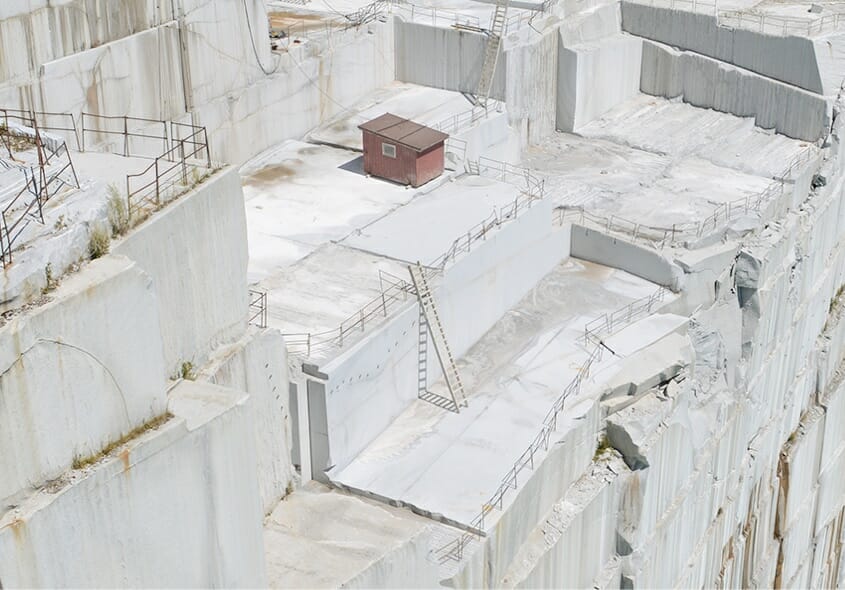 Visite guidée
de Rock of Ages
Notre visite guidée vous emmène explorer la carrière de granite Smith. Avec une profondeur d'environ 600 pi, elle est la plus importante carrière de granite en forage profond présentement en activité au monde.
EN SAVOIR PLUS