Nos columbariums peuvent prendre différentes formes et dimensions : ils peuvent être simples ou élaborés et ils arborent tous des lignes architecturales raffinées et élégantes.
Nous promettons
la perfection
Au fil des années, nous avons acquis une expertise inégalée dans la fabrication soignée d'œuvres patrimoniales avec de la pierre de première qualité. Selon nous, de tels monuments doivent être érigés de manière unique, à l'image des familles auxquelles ils rendent hommage. Nos clients ne méritent rien de moins que la perfection.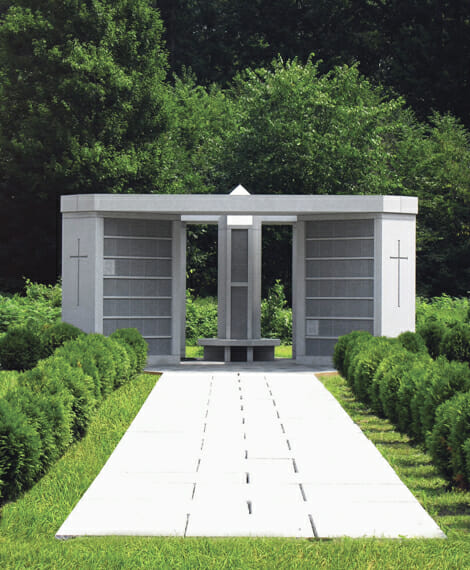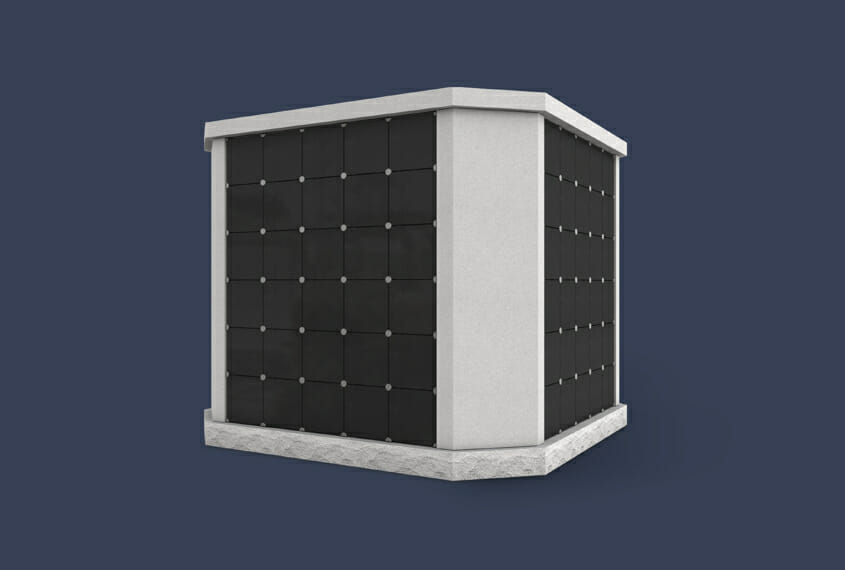 Un mélange de
simplicité, de robustesse
et de raffinement
Nos columbariums assurent intimité et sécurité à votre famille pour l'éternité. Nous saurons honorer cette promesse grâce à des produits fabriqués exclusivement avec des matériaux de première qualité, travaillés par des artisans dont les compétences ne sont plus à prouver et accompagnés de la garantie la plus complète sur le marché. Nous sommes fiers de fabriquer les columbariums parmi les plus sûrs à ce jour.
Processus de création
des columbariums
Notre équipe d'ingénieurs, de concepteurs et d'artisans talentueux est à votre entière disposition afin de concevoir et de fabriquer un columbarium personnalisé correspondant en tous points à vos demandes.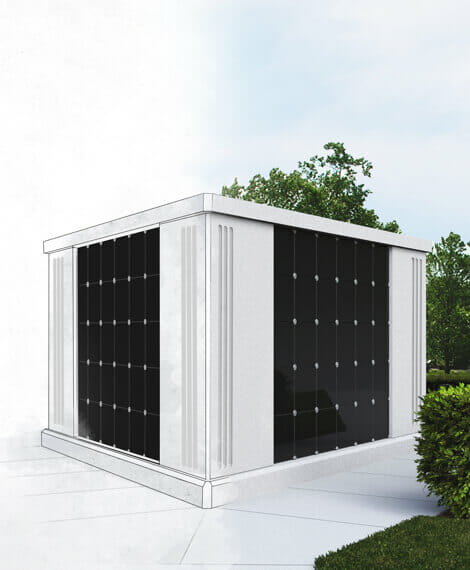 Tout droit de nos carrières
Rock of Ages exploite ses propres carrières qui lui fournissent la pierre de première qualité dont les artisans ont besoin pour leurs créations. Que vous préfériez le style traditionnel ou moderne, vous pourrez choisir parmi une panoplie de finis, de textures et de couleurs afin de créer un modèle sur mesure.
L'histoire de
Nick Dubois
POLISSEUR DE PIERRE
La nouvelle génération apporte un second souffle à notre centre de fabrication de produits commémoratifs. À 26 ans, on peut dire que Nick Dubois a le travail de la pierre dans le sang.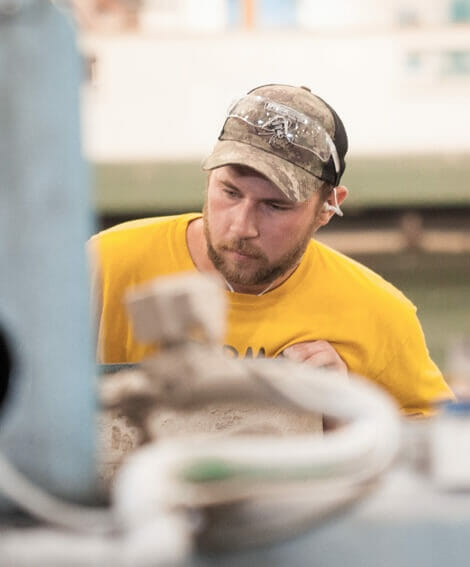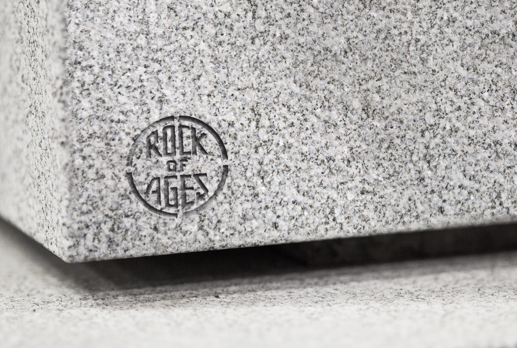 Garantie sans limites
Nos produits n'ont aucune date d'expiration, peu importe la situation. Nous vous en faisons la promesse solennelle.
Parlez avec un conseiller dès aujourd'hui.
Que vous désiriez créer un monument, un mausolée, un mémorial ou un columbarium, l'équipe d'artisans spécialisés de Rock of Ages peut vous aider à concrétiser votre vision.