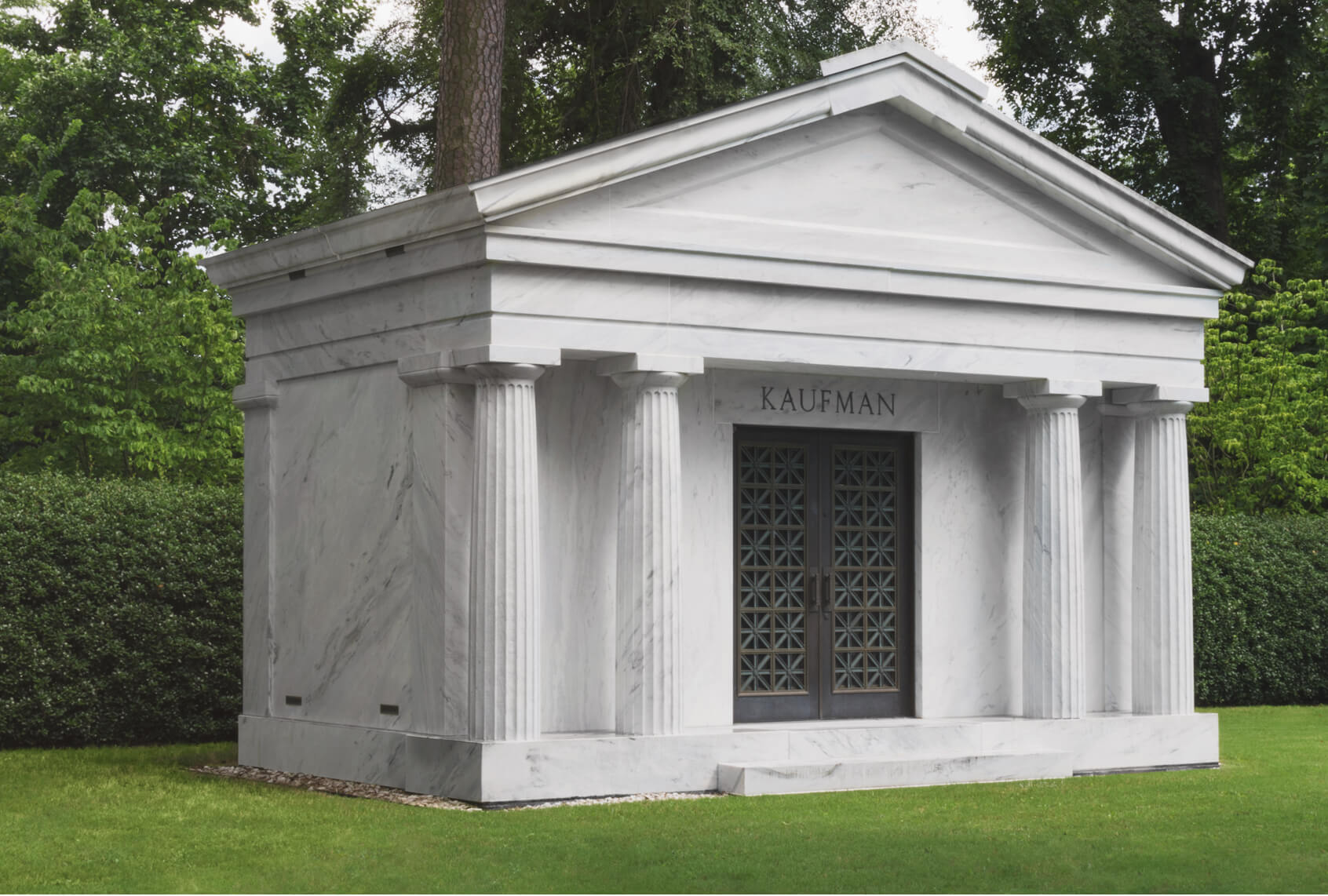 The Family Legacy Lives On
A Guide to Planning and Building a Mausoleum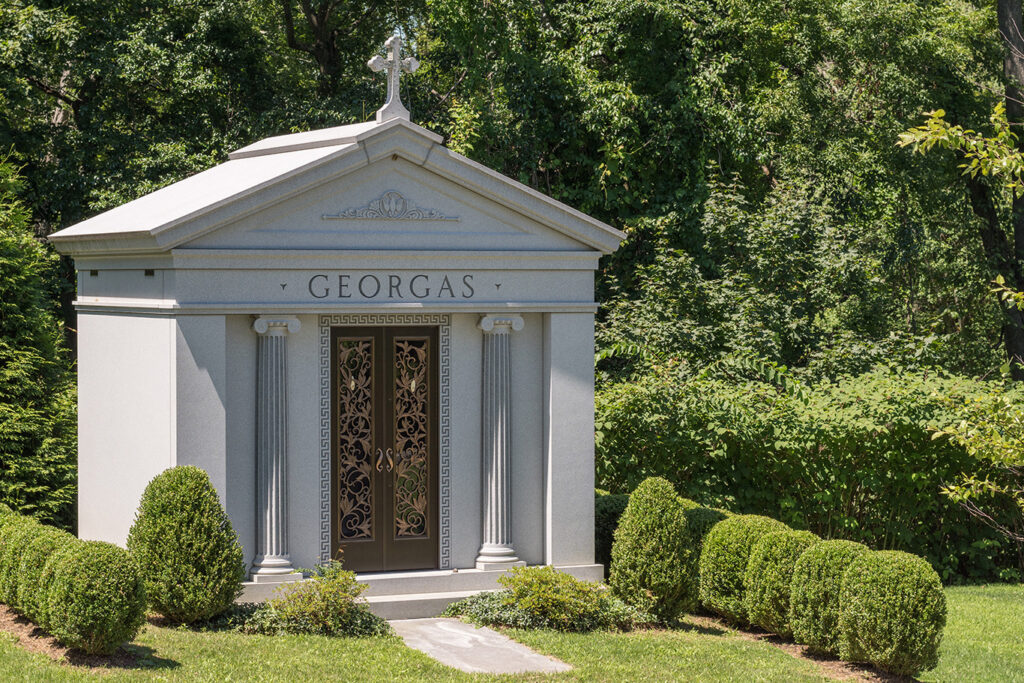 A Unique Place for What Comes After
You created a dream home for your life. Now create one for what comes after. A mausoleum is a lot like designing and building a house that will be your resting place after a life well-lived.
Your mausoleum can be a place for yourself, your entire family or for others to visit, reflect and cherish memories after you're gone.
Learn more about planning, designing and building a mausoleum that will leave a legacy for your family.
Your reason for choosing a mausoleum might be you feel a headstone isn't enough, you want to create a place where the family can remain together or the desire not to be buried underground.
Planning, designing and building a stone mausoleum can take the burden of making arrangements off children and grandchildren. But just like any large project, you want a team on your side that you know you can trust to do quality work. With a mausoleum, that work needs to withstand the test of time. Regardless if you are planning for a small mausoleum, a grandiose private family mausoleum or potentially a mausoleum for urns and ashes, the importance of quality and selecting the right partner remains the same.
Visit a Rock of Ages Authorized Dealer
near you for a truly personal experience.
Your first step will be to find an experienced designer and fabricator of mausoleums. Do your homework, read reviews, ask for referrals.
When comparison shopping, book a consultation with two or more companies. Take our shopper's checklist with you, so you know what questions to ask. Your consultant will be your point person on this journey of planning, designing and building your custom mausoleum. Make sure it's someone you like and trust, who listens and understands what you want.
Simply defined, a mausoleum is a freestanding structure built to enclose a burial chamber or space for interment. It can include crypts for caskets and/or niches for cremated remains. Your first decision in your design process will be to pick the style you want. These include the following:
Mausoleum types
There are a variety of cemetery mausoleum types, from a simple single-crypt small mausoleum to a personalized family estate. Every design is possible.

SARCOPHAGUS

SMALL WALK-IN

LARGE WALK-IN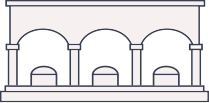 FAMILY ESTATE
Sarcophagus – this above-ground mausoleum is ideal for those who don't want to be buried underground.
Small Walk-in – this enclosed, small private mausoleum can hold one or two people or a small family.
Large Walk-in – this enclosed, private walk-in mausoleum can hold a large and extended family.
Family Estate – unlike a walk-in mausoleum, this family mausoleum design is not an indoor private space but rather spread across an outdoor structure or garden setting.
Community Mausoleum – a cost-shared mausoleum where the structure contains several people who may or may not know each other.
Let us help you leave a legacy to remember.
Request an estimate today.
Just like building a home, your mausoleum builder can design a structure with unlimited customizations from size and shape to details such as stone color, doors, windows, benches, shelving, lighting, columns, statues and inscriptions. Think about how you can customize these details to reflect your personality and interests. Your Rock of Ages consultant can help guide you through some ideas and provide examples.
Mausoleum Pictures &
Design Inspiration
Once you've finalized your design, the building of your mausoleum can begin. It starts with raw blocks of granite or marble cut from Rock of Ages-owned quarries. We work hard to ensure the blocks for your granite mausoleum come from the same stone for color and quality consistency.
Interested in learning more
about our mausoleum creative
process? Read about it here.
As your mausoleum is built, our team checks that all structural joints are anchored, sealed and waterproofed. Your mausoleum setting is backed with our perpetual warranty. We've gathered some video and slideshow resources to help demystify the mausoleum construction process:
Custom Private Family
Mausoleum Designs
A mausoleum is where you leave your lasting legacy in the world. So go ahead and dream a little. We provide endless ways you can create a custom private family mausoleum. Do you want a particular image in your stained glass window? Did your family enjoy a hobby together that could be reflected in something etched or mounted on the stone walls? Would you like a shelf inside for mementos?
Your Rock of Ages consultant can help you think of ways to create a custom design and show you examples to help spark your creativity.
One of your most important questions may be, "How much does a mausoleum cost?" While some families may spare no expense in creating the mausoleum of their dreams, others have budget considerations and are looking for affordable mausoleums. Keep in mind that the cost of building a mausoleum can vary greatly, and mausoleum prices are dependent on many facets that contribute to the overall cost. These include:
The type of mausoleum selected – private walk-in mausoleum prices will differ from community mausoleum prices
The cost of mausoleum delivery, permits and property zoning
The cost of mausoleum installation
Cemetery mausoleum plot costs
Mausoleum building costs
Customization costs for columns, windows, doors and bases
Your Rock of Ages consultant can help you with budget considerations to make sure the price of a mausoleum you select is in line with your budgetary needs.
What is Your Vision
for the Future?
While planning your mausoleum, take your time and consider what you want to leave behind for your family to remember and reflect.
At Rock of Ages, we know these are decisions of a lifetime, and we will be there for you with guidance and quality you can count on.
Request an Estimate
for Your Project
Please fill out this form with your contact information. We will follow up with an email that includes a questionnaire to gather your project details.