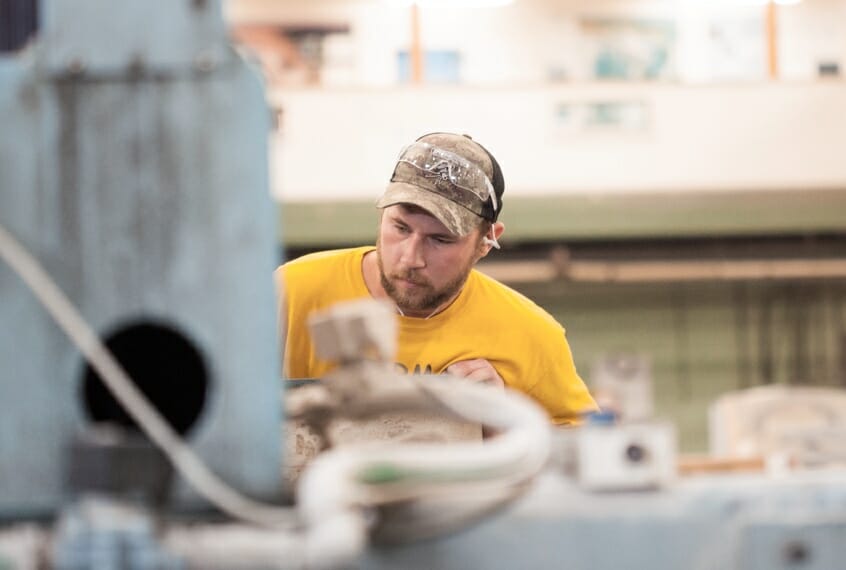 NICK | STONE POLISHER
Passion creates
exceptional craftsmanship
A younger generation is breathing new life into our memorial factory. For 26 year-old Nick Dubois, stonework has always been in his bloodline. His father, uncles, grandfather and brothers are all members of the stone industry. They are responsible for introducing Nick to his unique craft and igniting his passion for granite art.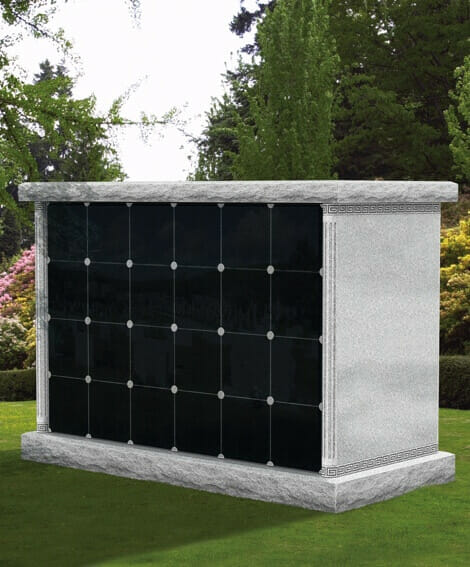 Before beginning his career at Rock of Ages, Nick struggled to make ends meet, juggling two jobs and working countless hours to provide for his wife and baby girl. When his dad called him to say that we were looking to hire a polisher, it seemed like the stars had aligned.
Determined to make a career out of it, Nick sent us his application and hoped for the best. Nervous at first, he was all too aware he had much to learn. Seeing his passion and work ethic, we recognized his true potential and took him under our wing. Today, Nick is an important member of our family who can be found out fishing or shooting some hoops when not working on timeless pieces of art.