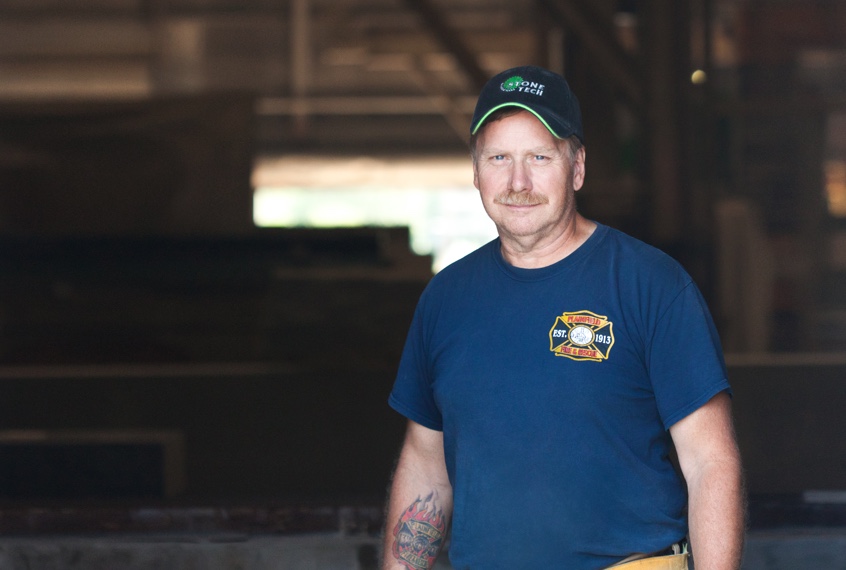 ANDY | STONE CARVER
A rare gift
and a human approach
Fresh out of high school, Andy Hebert jumped right into the granite business. Naturally gifted, he never had to apply for a job; they always came looking for him. He now has over 40 years of carving experience under his belt.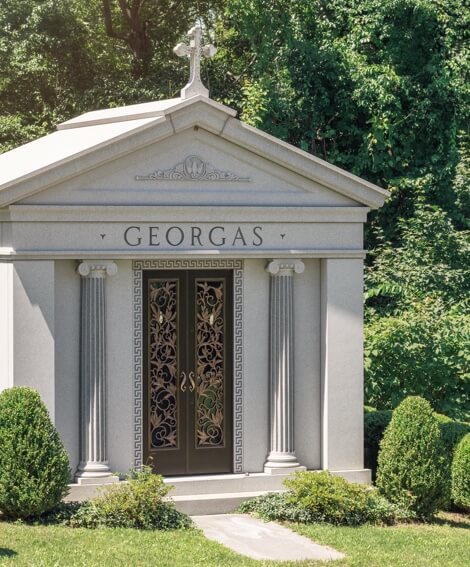 An important part of the Rock of Ages family, he is an established carving and finish work specialist who lends his profound technical expertise to many of our most prestigious private mausoleums and estates. One of these such projects is the Jacewich Mausoleum, a stunning 3-crypt Bethel White rock faced mausoleum that captures a daughter's love for her parents and acts as a standing tribute to the Jacewich family legacy.
Andy is also a firefighter. He has been volunteering for 30 years and presently serving as Second Assistant Chief. A veteran in both fields, his goal has always been to help and uplift his community. He is now passing the carver torch to his nephew and sharing his knowledge with other apprentice craftsmen.